Assembly - Traffic Light DT18-TL
Assembly - Traffic Light

DT18-TL

#
Traffic light in configuration DT18-TL.
Traffic lights can be used to coordinate traffic at three or four way intersections in Duckietown. Hardware wise, traffic lights are essentially "Duckiebots without wheels", and a beautiful different chassis.
Attention
For traffic lights to be recognized by Duckiebots, appropriate signage must be placed at intersections (traffic light traffic sign instead of stop sign).
This section describes the physical assembly and installation of traffic lights.
Overview#
Traffic lights are crucial parts in modern cities. We rely on them to have well-organized traffic. In Duckietown, traffic lights serve the same purpose.
They are composed of two supports connected by an overhanging tube. They are intended to be placed on the diagonal direction of an intersection. One of the supports is equipped with the computational stack and an overseeing camera.
Traffic lights can double-up as watchtowers when upgrading a Duckietown to Duckietown Autolab.
Assembly of the traffic light parts#
This section shows how to assemble the components from the laser cut traffic light parts.
Warning
The small parts with the hole in the middle, i.e., the ones in the left of Fig. 57, are not all equal. Some have a round hole, others a polygonal hole. Double check you are using the right ones in the process (compare with the pics).
All parts should be glued together as showed in the pictures for enhanced structural stability.
Tube holder with big ground plate#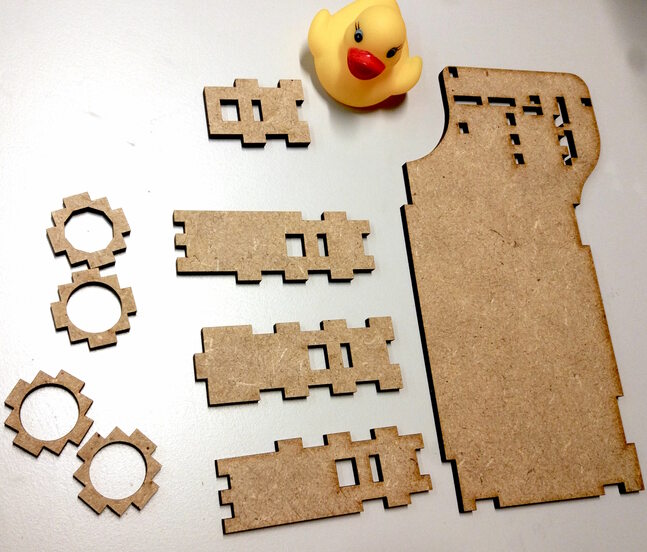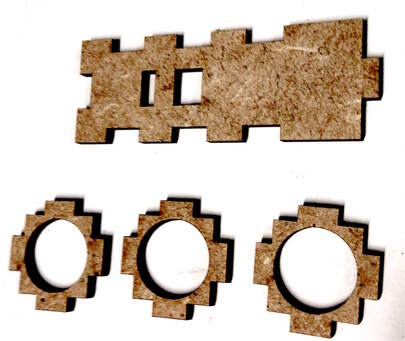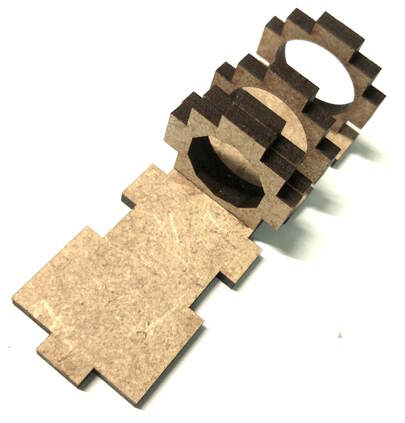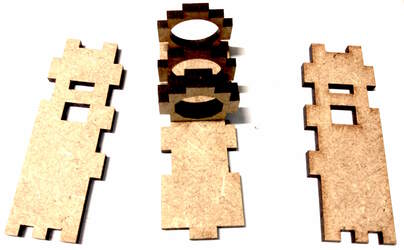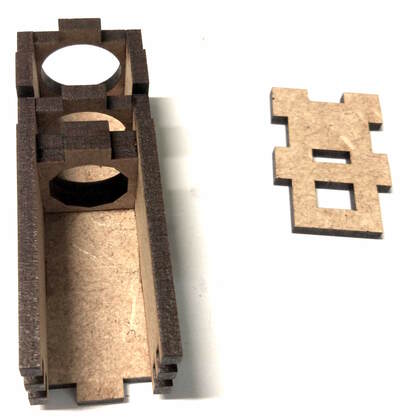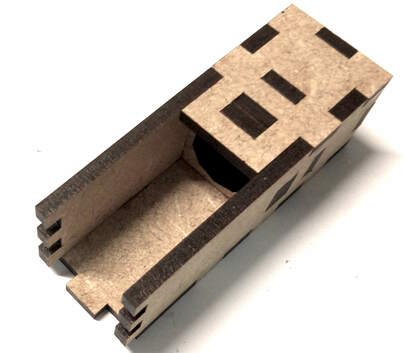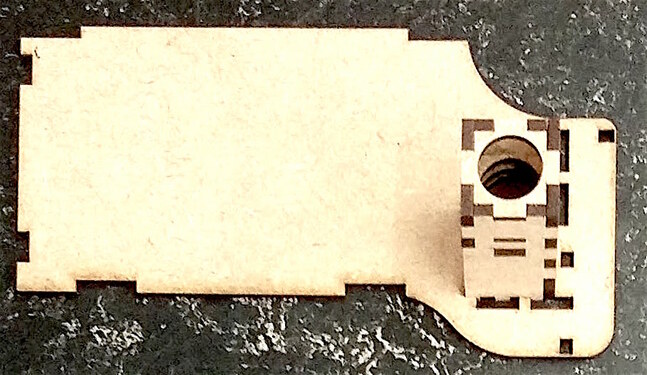 Tube holder with small ground plate#
Traffic light LED housing#
Ground module cover#
Components of the traffic light#
Now that you have assembled the traffic light chassis, you are ready to add the electronics.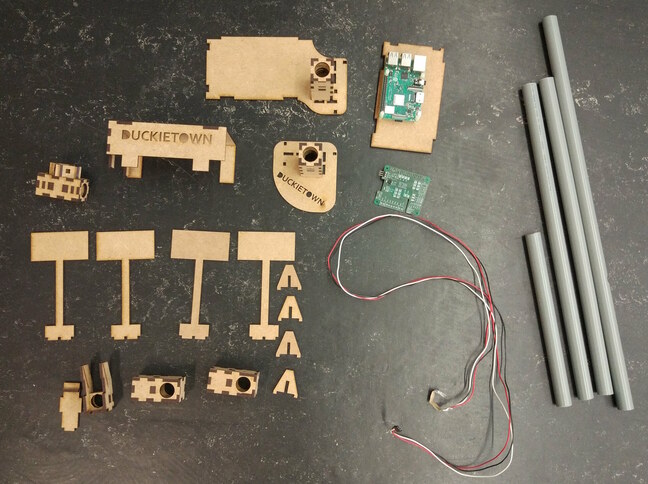 These components are needed for one traffic light:
Tube holder with big ground plate

Tube holder with small ground plate (Duckietown)

Cable with soldered LED strip

Joint module (2x)

Traffic light LED housing

Raspberry Pi base plate

Ground module cover (Duckietown)

Camera mount

Camera mount cover

Short tube

Medium tube (2x)

Long tube with hole at the side

Raspberry Pi

Raspberry Pi shield

M2.5x10 MF Nylon spacers (8x)

M2.5x8 Nylon screws (4x)

SD card with Duckietown software

USB cable

Ethernet cable
Additionally, the traffic light structure can host:
Traffic sign stands (4x)

Traffic sign stand supports (4x).
Assembling the Traffic Light#